Adult Female Chihuahuas For Breeding some for sale at this time
Phoebe – For sale – $400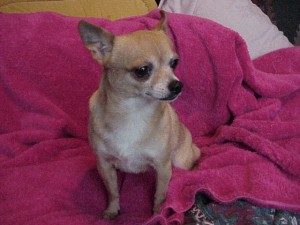 Phoebe was born in Canada in  2003 and she is fawn and white in color.  She is the matriarch of the pack and the alpha dog.She weighs  5 lbs.  .  She is a good foster mother and has nursed babies other then her own. She is a deer head chihuahua.  She is also an excellent mouser, while kind and gentle with baby parrots.
Pixie – for sale – $500
Pixie is a sweet  purebred Cream colored Apple head chihuahua.  She was born in July 2008 in the USA. She weighs 4lbs, 8 oz.  She is a
good mother and has nursed puppies other then her own when needed.
Tou Tou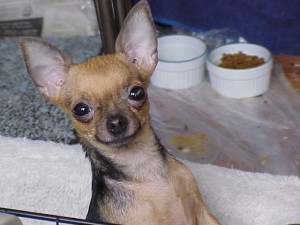 Tou Tou is my smallest mature  female weighing just 3lbs 3 0z.  She is a beautiful tan and Blue Color, pure bred Applehead Chihuahua.  She was born July 2006 and is a devoted mother to her sweet little pups.
She is the love of Tangos life.
Chiclet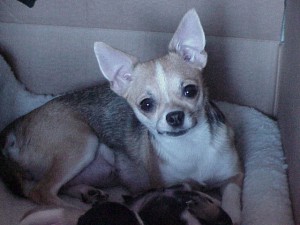 This is Chiclet, she is a beautiful fawn tri colour  Apple head Chihuahua.  She weighs 4lbs 12 0z.  She was born 22 Nov. 2010.  She is Canadian
She is a wonderful mother.
Sabrina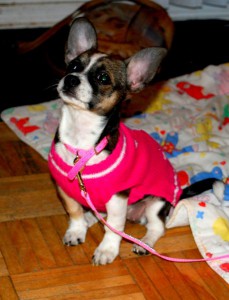 Sabrina is the largest of my lovely girls.  She is a purebred Deer headed Chihuaha.  She was born Sept, 2009 and is a tri colored brown,white and black sable.  She has a blue mearle  4 lb.mother. Her father is tiny, fawn and white and weighs just 2 two lbs 8 oz.  She was born on Vancouver Island in British Columbia. At 8lbs 2 0z. she certainly exceeded our expectations.
Bambi -$500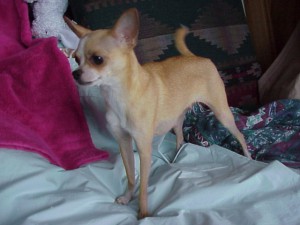 Bambi is a purebred, sweet little apple head girl born in 2010 and weighs  5 lbs .  She is fawn and white and was born at Sunsets Chihuahuas
Lacy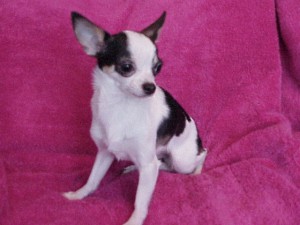 Lacy is a pure bred, sweet apple head female, tri color, Black, white and tan.  She was American born, in  2010, and is  registered.
She weighs 3 lbs 15 oz.
Dolly – $500 afraid of men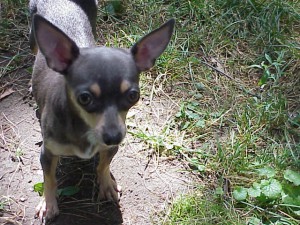 Dolly, mother to Bonnie, was born 15 April 2010. She is deep brown and tan. She weighs 5 lbs 2 oz. She is an apple head, pure bred chihuahua.
Daisy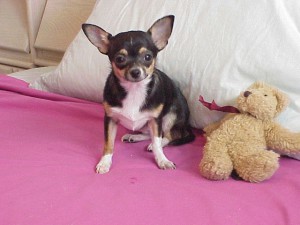 Daisy is a little 4  lb. darling born here at Sunsets Chihuahuas on 25 Sept. 2011
Mittsy
Mittsy is a sweet little girl born here at Sunsets Chihuahuas on  Nov.2012
She weighs 5 lbs. 2 oz.  She is an excellant mother.
Nadia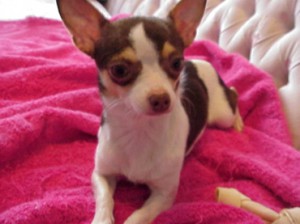 Nadia was born here at Sunsets Chihuahuas on 28 Feb. 2013.
She is White with Choclate Brown, Black and fawn markings.
She weighs 4 lbs 3 oz.  She is Lacy's daughter.